Xi'an SKP was the former Shaanxi Cultural Center located at the Southeast corner of the Yongning gate, known as the South gate of Xi'an (capital of the Shaanxi province). It's not only the oldest and most beautifully decorated gate of the city dating back to the Ming dynasty (1368-1644), but it was also the starting point of the ancient Silk Road.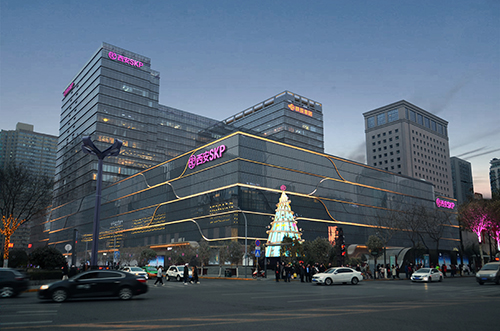 Facade
For our customer Beijing Hualian (SKP) Real Estate Co., Ltd., this project is also a new starting point after the successful interior renovation of its first retail project in Beijing, including a major part of its interior lighting renovation performed by our team. By improving the successful contemporary design recipe used in Beijing, the architect and interior design company Sybarite created lines and curves that reflect the customer's corporate identity by spreading around and within the 19-storey 164,779 m2 building A and 6-storey 72,268 m2 building B. For key areas of the façade and some of the interior space, real size 1:1 mockups were necessary to confirm the entire design.

The architect incorporated a black honeycomb pattern on the 3 shades of gray glass curtain wall onto which bronze mullions are installed with integrated and hidden linear 3000K DMX controlled LED that reveal exceptional horizontal lines and curves at night.

The interior integrates both standard and unique features allowing a symbiosis between premium international luxury brands and other popular international and local brands through flooring, ceiling and lighting design unique to each floor.
The entire interior lighting uses high CRI (90+) LEDs to ensure products are displayed at their best with a 3000K color temperature, except in the vivid first floor beauty/cosmetics area and third floor atrium where the color temperature is 4000K.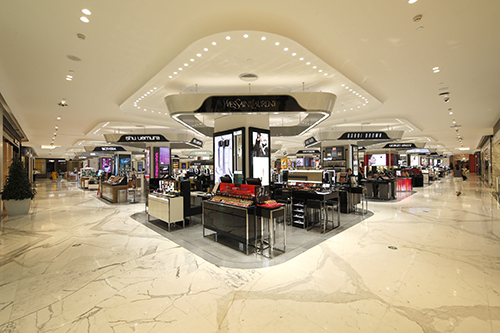 1F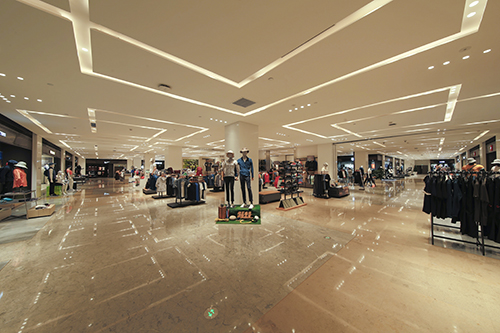 2F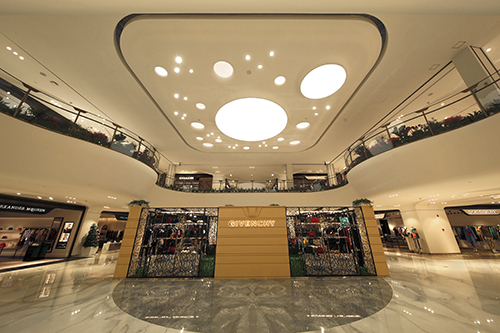 2F-3F Atrium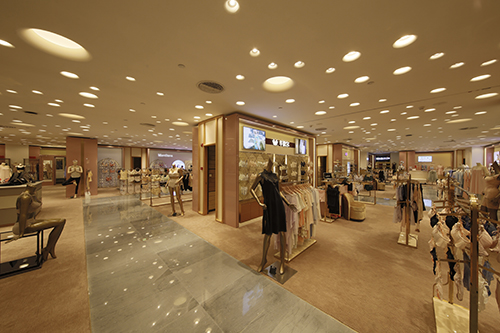 3F Women's Lingerie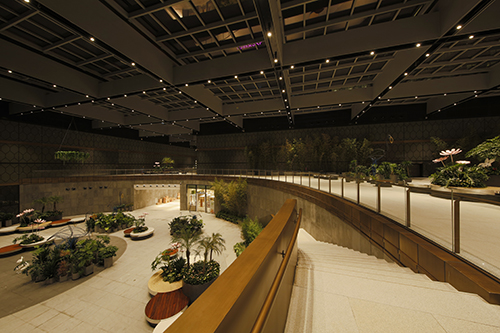 3F Interior Garden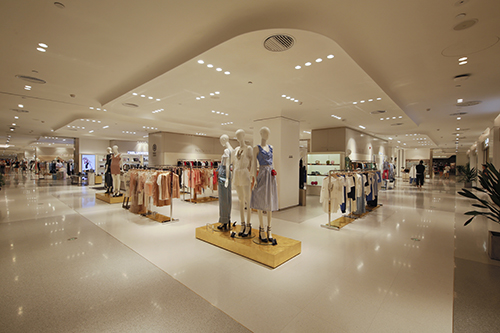 3F
Our team went beyond its normal lighting design service to include not only the public lighting, but also lighting for:
• All concession islands
• Three shops (1F SKP Watch Select, 1F Camille Fournet and 2F Corthay)
• A restaurant (11F The Beijing Kitchen), a book store (9F-10F RENDEZ-VOUS), a movie theater, supermarket (B1 BHG Market Place), interior garden and subway entrance
• Consulting for the furniture and decorative lighting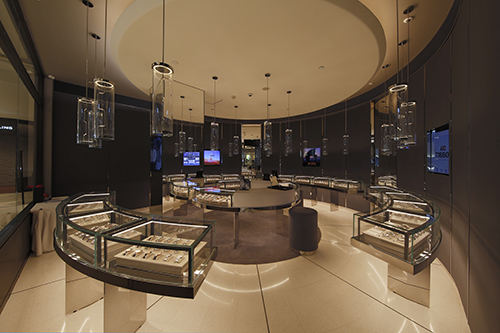 1F SKP Watch Select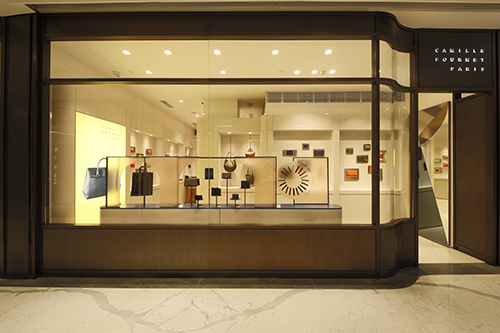 1F Camille Fournet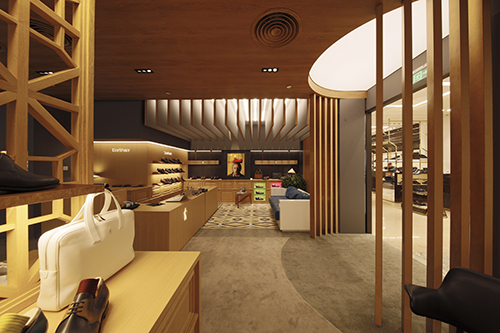 2F Corthay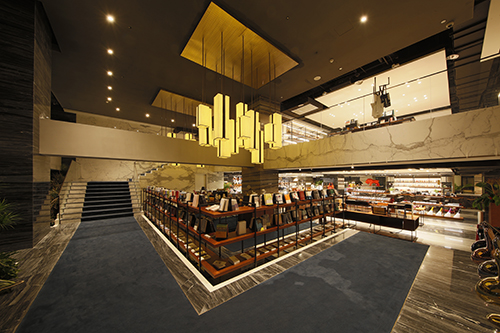 9F-10F RENDEZ-VOUS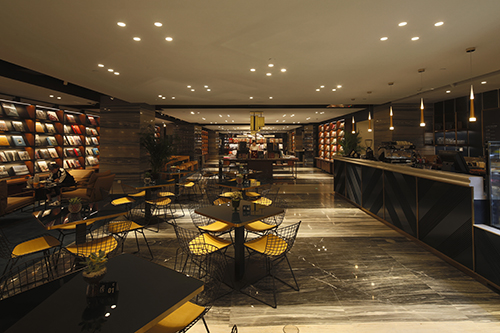 9F-10F RENDEZ-VOUS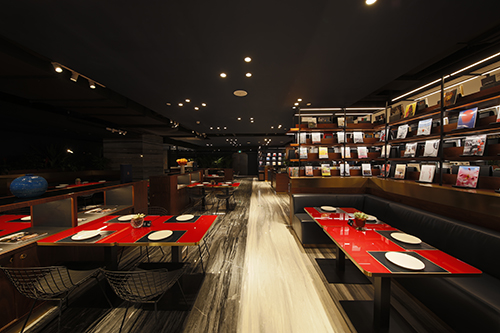 9F-10F RENDEZ-VOUS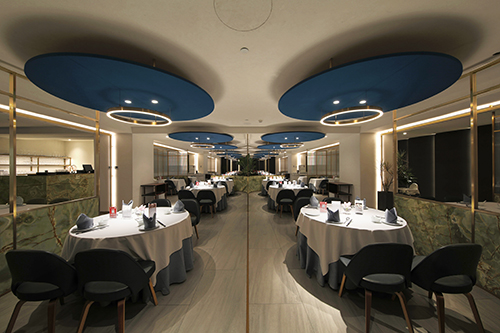 11F The Beijing Kitchen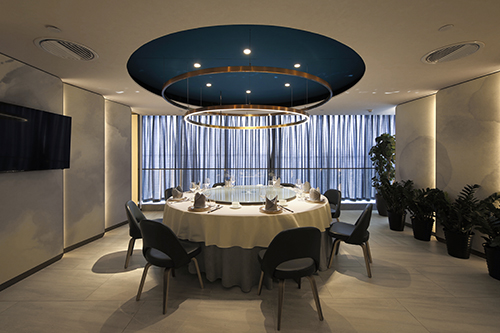 11F The Beijing Kitchen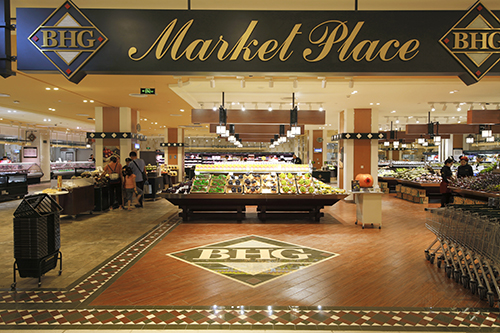 B1 BHG Market Place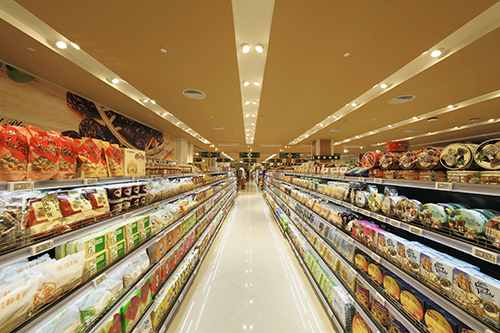 B1 BHG Market Place
Xi'an SKP has become the main luxury retail, recreation, entertainment and socialization landmark of the former capital of China since opening in May 2018. In November 2018, it received the Property Guru Asia Property Awards (China) 2018 – Development Awards "Best Retail Development".