The Tianjin Vanke Jade Avenue exhibition area is located in the Xiqing district of Tianjin, China. The architect GBBN (USA), chose to combine a contemporary glass curtain wall design with aluminum panels shaped into arches that refer to those of the early 1900's within the Five Avenue of Southern downtown Tianjin, formerly known as the British Concession.

The soft façade lighting takes advantage of the still waterscape that naturally mirrors and virtually doubles the volume of the entire building. Three different layers of 3000K LEDs illuminate each of the three different layers of arches that differ by depth, height and width, thus strengthening the stereoscopic view of the building. The skylight, equally splitting the building into two wings, transforms itself into two outstanding glass curtain wall entrances with the main one being on the Southwest side and the secondary one on the Northeast side. Their structure is naturally beautified at night by the warm white interior glow.
Facade main entrance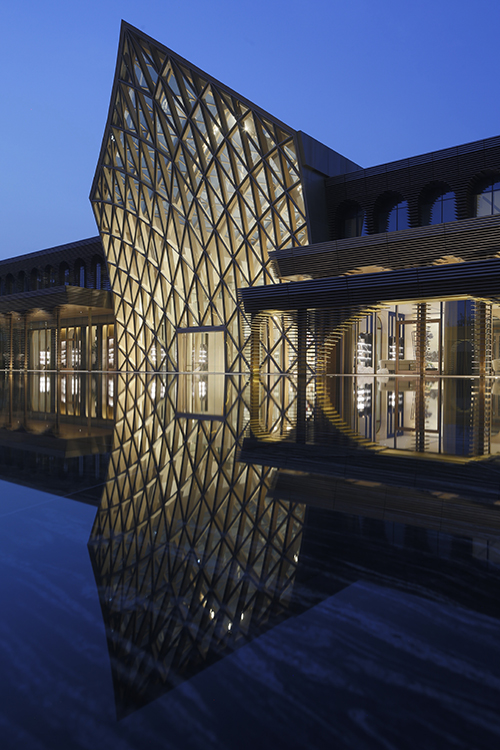 Facade main entrance
Facade main entrance and side entrance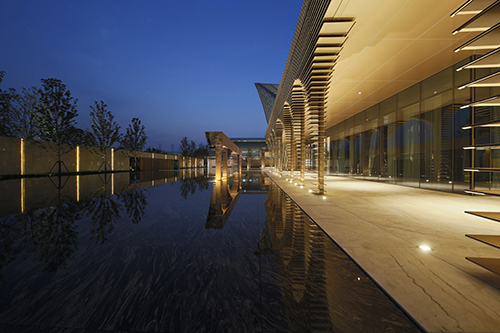 Landscape and side entrance
The interior designer, W+ Interior Design, included several functional spaces into this sales center. The first floor includes the property site model, contract negotiation and signature rooms, VIP rooms, offices, resting/welcoming area with a bar; the second floor has a large office space next to three apartment showrooms (all excluded from the lighting scope of work). Although each area is treated differently based on its function, 3000K high color rendering (90+) LEDs ensure that visitors are welcome in a space that has the potential to become part of their future housing compound.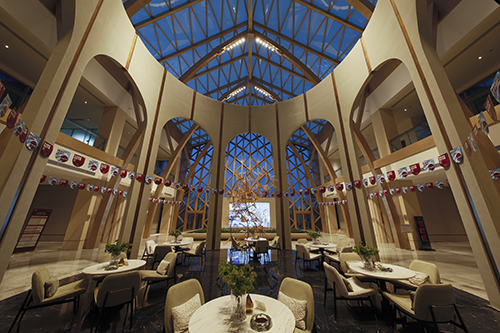 Property site model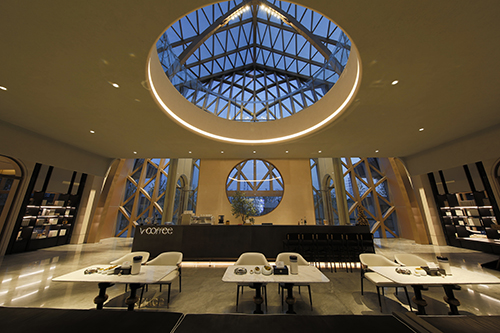 Bar area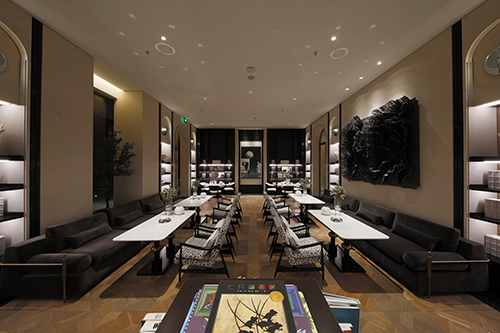 Contract negotiation room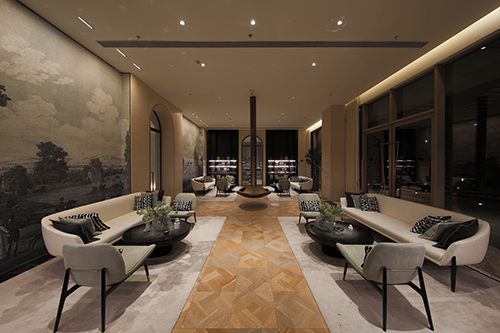 Signature room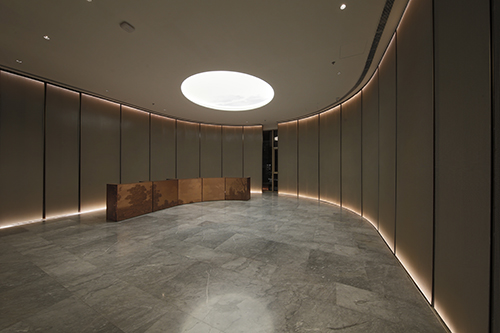 Lobby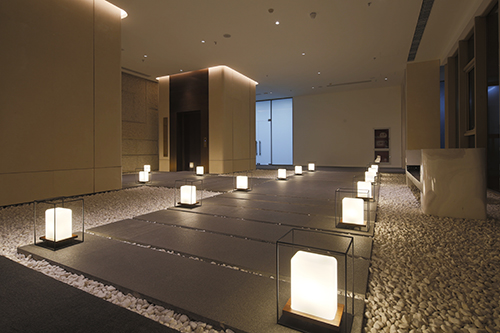 Elevator hall